Pipe Wipers
                Flat                               Crowned                                 Dual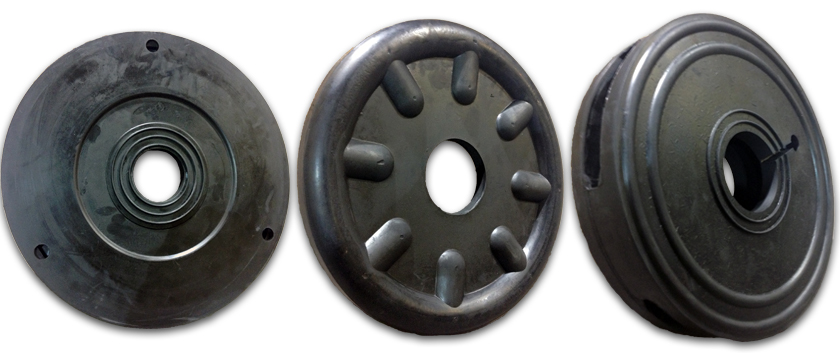 These pipe wipers are available"
Six (6) different styles;

Seven (7) different OD's;

With several different hardnesses of NATURAL RUBBER: Soft is 30 durometer, Standard is 55 durometer and Hard is 70 durometer.

with or without steel stiffing ring;

Large inventory for fast delivery; and

Can be supplied for most drill pipe and casing sizes.
NDS recommends that the ID diameter to be 1/4″ to 1/2″ under the OD of the drill pipe.  The tolerance on all holes in our wipers are +/- 1/8″.