Junk Mill
3 7/8″ Junk Mill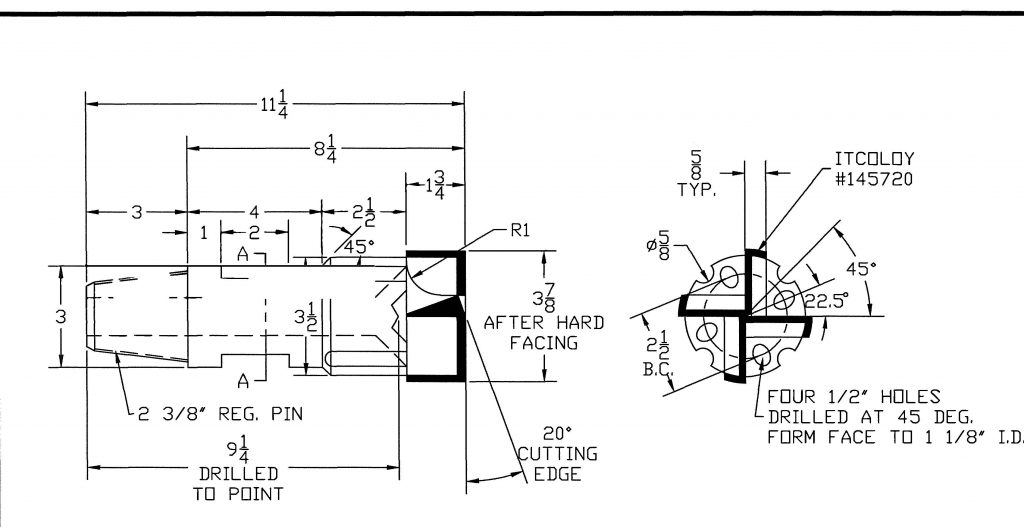 If you cannot fish it out or if you run into concrete and rebar, it is time for the Junk Mill. NDS Drilling Supply, Inc. manufactures these rugged junk mills from 4140 heat treated steel and a composite matrix of large chunks of cutting grade or milling grade, crushed tungsten carbide rod 1 1/2″ to 2″ thick on the face. 
With this junk mill you can eliminate anything in your way – rock, drill pipe, casing, tool joints, reamers, and steel toothed rock bits. 
This Junk Mill CAN NOT CUT OR MILL TUNGSTEN CARBITE BUTTONS FROM A CARBIDE BUTTON BIT.  If you lose a carbide button bit wheel down the hole, you must first fish out the carbide button bit wheel before you use the Junk Mill.
These Junk Mills can be reworked several times to lengthen their life.  Please call NDS Drilling Supply for rework prices.  If its down the hole and you need to get rid of it, the Junk Mill is the tool to use.
The blackened areas are Carbide.